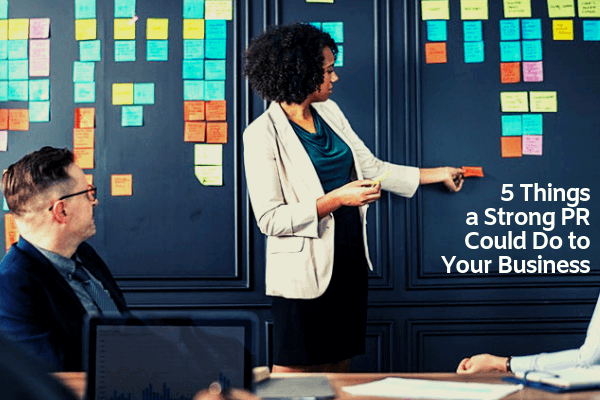 21 Feb

5 Things a Strong PR Could Do to Your Business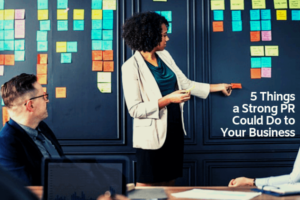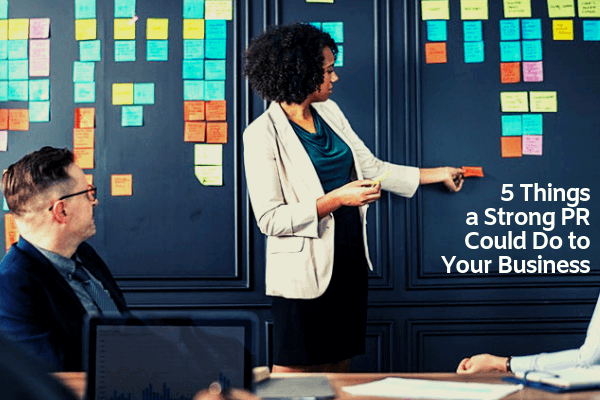 Company's ability to retain or gain more customers is greatly determined by its consumer's perception of the brand. That is why every company needs a highly skilled PR manager who understands the brand's consumers and can influence their opinion and behavior.
Whether your business is a small enterprise or a big establishment, PR should be a key component of your marketing blueprint. For consumers to choose your product or service, they need to build up trust on the quality you can deliver and how reliable your brand is.
Here are Five Things Great PR Can Help Your Brand Achieve 
Boost Consumer Trust and Credibility
No matter how big or small your business is, you need to take control of what your existing or potential customers' perception of your business is. For Instance, KFC has been known to consistently deliver what it advertises to its consumers.
PR can develop lasting consumer trust by committing to deliver excellent products and services that a brand puts out to the public. Maintaining credibility will give you a competitive advantage.
Attract Investors
Hiring or having an in-house PR manager attracts potential business collaborations and opportunities. Investors always want to be associated with Brands that have built a good portfolio for themselves. They find it worthwhile to give capital to brands that show professional commitment capabilities and have invested in their own image.
Crises Recovery
Hiring a Public Relation's manager only makes sense to many business owners when crises arise. Hiring accredited PR intermediaries who have gone through programs like the CIPR can help your business achieve important cornerstones like blunting an image crisis and regaining a better impression.
Access a Larger Network
A good PR manager works hard to ensure that your company builds strong ties and quality network with other companies and media. Having strong media and social relations with investors from diverse industries helps to broadly reach out to your consumers.
Better Ad Campaigns
Having a PR Marketing Team will help your company create better marketing strategy. The team will significantly assist in carrying out strategic market research and understanding the targeted consumer needs. This will enable you to modify your product features to fit your consumer needs before launch.