The Certificate in Professional Digital Marketing gives you the practical skills and knowledge to devise and execute marketing activities and gain marketing credibility. It also aims to provide a practical insight into the principles and application of marketing at a tactical level. Ideal for those working in marketing support roles (e.g. marketing assistants) or whose current job encompasses elements of marketing.
Entry Requirements
One or more of the following is required to gain entry onto this qualification:
CIM Level 3 Introductory Certificate in Marketing qualification or CIM Level 3 Foundation Certificate in Marketing or CIM Level 3 Foundation Certificate in Professional Marketing or CIM Level 3.
Foundation Certificate in Professional Digital Marketing.
Any relevant Level 3 qualification.
Any UK Degree or International equivalent.
International Baccalaureate (equivalent to NQF Level 3 and above).
Professional practice (suggested one year in a marketing role) and diagnostic assessment onto Level 4.
Evidence of achieving one of the following English Language qualifications within the last two years if English is not your first language: IELTS Academic Module with overall score of 6.5 (each component pass mark must be 6.0 or above) or Cambridge Certificate of Advanced English grade B or above. CIM will consider other equivalent alternatives.
[cq_vc_cqbutton buttonlabel="Apply Now" link="url:%2Fcontact%2F|||"]
What will you learn? / Assessment Method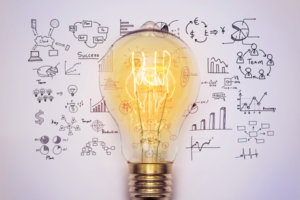 This looks at the role of marketing in the organisation and the key concepts that underpin the activities of the marketer.
You will explore the marketing environment, customer behaviour in the digital age, market research and the mix and a tactical planning framework to aid marketing effectiveness.
Assessment: Examination comprising of multiple-choice questions to be completed in a controlled assessment.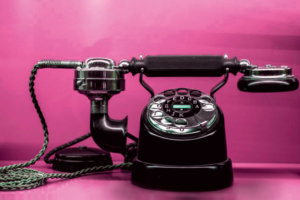 This will give you the knowledge and skills to plan and implement successful campaigns that deliver real results for an organisation. You will learn the campaign planning process including how to analyse an organisation's current position. You will also learn how to set campaign objectives, implement a campaign then measure and evaluate its success to aid continuous improvement in the fast-changing world of marketing.
Assessment: An assignment, based on a given theme and an organisation of choice.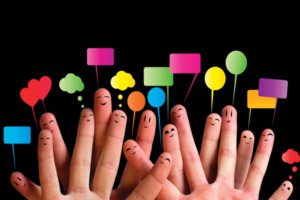 Digital Marketing Techniques
This module focuses on the importance of the ever-evolving, dynamic digital landscape. You will develop skills to improve digital marketing performance and explore the challenges and opportunities within the digital environment. You will also use a range of tools to plan how to enhance an organisation's effectiveness in the digital age.
Assessment: Portfolio/assignment
The assessment will require submission of a portfolio/assignment based on a theme and an organisation of choice.
There are four sessions per year taking place in January, April, July and September.
[icon_text box_type="normal" holder_hover_effect="yes" icon="fa-graduation-cap" icon_type="normal" icon_position="left_from_title" icon_size="fa-2x" use_custom_icon_size="no" icon_animation="q_icon_animation" icon_animation_delay="500″ title_tag="h6″ title_font_weight="500″ separator="no" link="#" link_text="What our students are saying" link_icon="yes" title="STUDENTS" icon_color="rgba(0,0,0,0.8)" icon_hover_color="#6b6b6b" title_color="rgba(0,0,0,0.8)"]
[icon_text box_type="normal" holder_hover_effect="yes" icon="fa-user" icon_type="normal" icon_position="left_from_title" icon_size="fa-2x" use_custom_icon_size="no" icon_animation="q_icon_animation" icon_animation_delay="500″ title_tag="h6″ title_font_weight="500″ separator="no" link="/faculty/" link_text="Visit the Faculty page" link_icon="yes" title="FACULTY" icon_color="rgba(0,0,0,0.8)" icon_hover_color="#6b6b6b" title_color="rgba(0,0,0,0.8)"]
[icon_text box_type="normal" holder_hover_effect="yes" icon="fa-calendar" icon_type="normal" icon_position="left_from_title" icon_size="fa-2x" use_custom_icon_size="no" icon_animation="q_icon_animation" icon_animation_delay="500″ title_tag="h6″ title_font_weight="500″ separator="no" link="#" link_text="Upcoming Events" link_icon="yes" title="EVENTS" icon_color="rgba(0,0,0,0.8)" icon_hover_color="#6b6b6b" title_color="rgba(0,0,0,0.8)"]
[icon_text box_type="normal" holder_hover_effect="yes" icon="fa-paper-plane" icon_type="normal" icon_position="left_from_title" icon_size="fa-2x" use_custom_icon_size="no" icon_animation="q_icon_animation" icon_animation_delay="500″ title_tag="h6″ title_font_weight="500″ separator="no" link="/contact/" link_text="Apply for a course today!" link_icon="yes" title="ADMISSIONS" icon_color="rgba(0,0,0,0.8)" icon_hover_color="#6b6b6b" title_color="rgba(0,0,0,0.8)"]