Our lecturers are qualified, seasoned professionals in the marketing field with a mass wealth of work experience which comes in very handy during lectures, take a moment to view their profile
Princewill cut his teeth in sales before moving into marketing...
management. His experience spans advertising, media, insurance and waste management industries as well as the education sector. He has facilitated workshops in Europe and in Africa. His clients include organizations in IT, Advertising, Logistics. He advises the Government of Ghana on Tourism Marketing. Princewill holds two Masters Degrees. An MSc, Marketing Management from Glamorgan University, Wales and an MBA from Kingston University Business School. He is a Chartered Marketer with membership with the Chartered Institute of Marketing, UK and the Market Research Society, UK.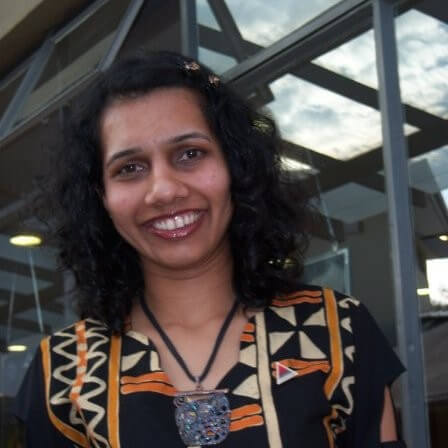 Deepa Shah is a Dip M MCIM CHARTERED MARKETER. She is a...
passionate marketer with over 15years experience in the marketing field and 10years experience in lecturing various modules within different levels offered by the Chartered Institute of Marketing (CIM) UK as well as the Digital Marketing Institute (DMI)- Ireland. Experience gained in various industry sectors such as FMCG, Pharmaceutical and Financial sector. In addition to marketing Deepa is eloquent in various languages namely; Japanese, Sign Language, French, Gujarati, Hindi, Punjabi and Spanish.Deepa has a Masters in Digital Marketing, a postgraduate diploma in marketing from University of Leicester and The Chartered Institute of Marketing UK. Through Continuous Professional Development over the years has been able to gain and maintain the Chartered Marketer Status. Deepa is a self driven, and holds goal oriented personality that has enabled her to be hard-working, determined and a high achiever. Deepa has a fun loving personality, very charismatic with dynamic capabilities. Believes that nothing is impossible in this world.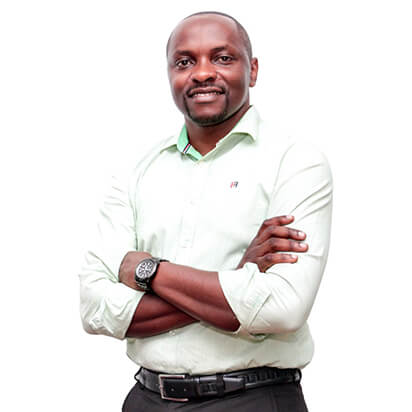 Bonny L'Souza ACIM, MCIPR, CMA, CFIP, PMP®
Bonny, is a business consultant passionate about...
training a new generation of business professionals who are not only strategic thinkers, but also digitally empowered and appreciate the use of numbers in reporting business activities. Over the past 11 years, he has successfully trained over 1,000 business professionals for the CPA, CIM, PMI and CIPR programs.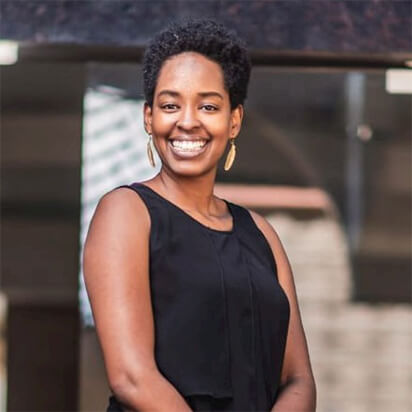 Nyambura is an Experienced Marketer and Business Owner with a demonstrated...
history of working in the Communications field in Kenya and Uganda, as well as in the food production industry. Skilled in Brand Management, Event Management, Media Relations and Business Development. Strong marketing professional with a Bachelor of Arts focused in Communication from Daystar University and a Diploma in Professional Marketing from the Chartered Institute of Marketing. She is driven and passionate about her work and looks to bring out the best in others.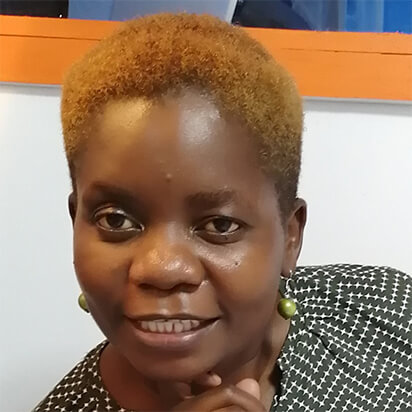 Evalin is a Chartered marketer with over 5 years' experience in developing...
marketing & digital strategy, product launch, promotional materials, growth strategies, event organizing and customer education. She is a keen marketer with an inclination to see companies grow through the implementation of effective strategies. She is a team player and enjoys reading.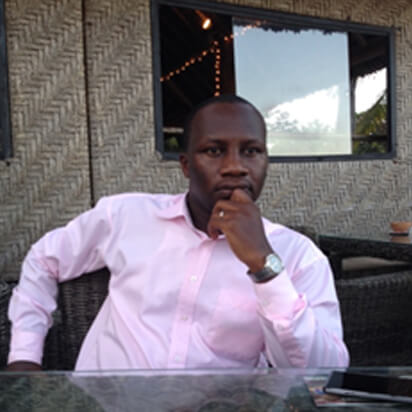 Robert MAYAMA is an ACIM. He is a Professional Marketer...
, Affiliate Member with Chartered Institute of Marketing (CIM - UK) specializing in Digital Marketing and Integrated Marketing Communication. He is a holder of a Degree in Marketing and currently pursuing CIM Level 7-Post Graduate Diploma in Professional Marketing, Master of Business Administration specializing in Marketing from Kenyatta University and Project Management Professional (PMP) from Project Management Institute (PMI - USA).Robert's passion is to share knowledge and offering service to humanity.
Barbra is a dynamic person with immense experience in Brand Communications and Marketing...
She is a Consultant and Trainer in the Business of creating great brand stories & empowering the people that own them. Barbra is well versed in communications and strategy.