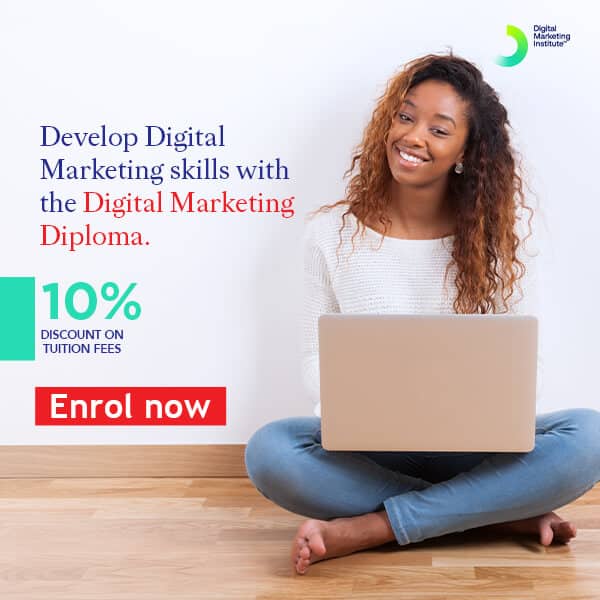 Becoming a Certified Digital Marketing Professional. The Professional Diploma in Digital Marketing will provide you with a strong foundation in the core concepts of digital marketing. It will give you an in-depth understanding of how to effectively strategize and implement powerful digital marketing campaigns that convert. From social media marketing to search marketing, you'll learn everything you need to excel at your digital marketing career. Upon successful completion of the Professional Diploma in Digital Marketing, you will become a Certified Digital Marketing Professional.
By the end of this program, you will be able to:
Increase your website's visibility through search engine optimization techniques
Drive qualified traffic to your website through pay-per-click advertising
Execute social video and digital display campaigns
Capture, segment, and manage email subscribers in order to plan and execute a successful
Email marketing campaign
Use suitable social media channels for different business goals and objectives
Measure and optimize your social media campaigns
Leverage mobile marketing for its micro-targeting advantages
Analyze and optimize your overall digital marketing activity
Create a formal digital marketing plan for your business
Can you rate your digital marketing skills?
This Digital Diagnostic will help you find out just how strong your skills are.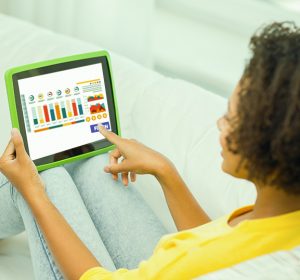 Introduction to Digital Marketing
What's it all about? How do you reach customers? How can traditional and digital media work together? What's the difference between inbound and outbound marketing?
This module takes you through the basics, keeping things clear and actionable.
Principles of Digital Marketing
Digital Research
Developing Objectives
Cultural Research
Connecting with the Customer
This module teaches you how to create content that speaks to people, at the right time and via the right channels. Understand what works for you by tracking and measuring performance.
Content Marketing Concepts and Strategy
Developing a Content Marketing Plan
Publishing and Distributing Content
Using Content Research to Find Opportunities
Creating and Curating Content
Metrics and Performance
Establishing Content Intent
Bring your brand story to life on all the right platforms. Learn how to grow and engage a community around your offering. Define your audience and give them more to care about. There is so much to 'like'.
Key Social Platforms for Digital Marketing
Growing and Engaging an Audience
Developing Data-Driven Audience and Campaign Insights
Setting up a Social Media Experience for a Business
Creating and Optimising Social Media Campaigns
Search Engine Optimisation (SEO)
Search Engine Optimisation is all about getting on that first Google page, staying top of the list and at top of the mind. Develop keyword strategies, understand the kind of content that attracts users, optimise rankings and then convert visitors to customers.
SEO Fundamentals
Keywords and SEO Content Plan
Measuring SEO Performance
Aligning SEO and Business Objectives
Optimise Organic Search Ranking
Paid Search (PPC) using Google Ads
Develop Pay-Per Click skills using Google Ads, bid auctions and build your targeting strategy. Optimise campaigns, track conversions, and measure your ROI.
Fundamentals of Paid Search
Search Campaign Management
Paid Search Campaign Measurement
Paid Search Campaign Creation with Google Ads
Paid Search (PPC) using Google Ads
Learn how to set up, manage and optimise your YouTube channel. Target, test and develop your use of the Google Display Network and get creative with visual formats.
Fundamentals of Display and Video Advertising
Google Display Network and Video Ad Formats
Creating and Managing a YouTube Channel
Creating Display and Video Campaigns
Targeting Display and Video Campaigns
Measurement and Optimisation
Reporting on Display Campaign
Your email list is one of your most powerful assets. Learn how to manage and segment your data, test headlines and maximise open rates and ROI. We also cover marketing automation and the importance of data management regulations.
Email Marketing Fundamentals
Email Design
Testing and Optimising an Email Campaign
Tools and Strategy
Creating an Effective Email Campaign
Marketing Automation
What makes a winning website? This module gives you the skills to create a simple, well-designed, optimised WordPress site that not only looks good but also delivers for your business.
Web Design and Website Optimisation
Design Principles and Website Copy
Publishing a Basic Website
User-Centred Design and Website Optimisation
Website Metrics and Developing Insight
Analytics with Google Analytics
This module helps you unleash the capability of your data. Discover what your customer wants, likes, needs and does. Understand how they use your website, set up goals and monitor conversions.
Web Analytics Fundamentals
Creating and Configuring a Google Analytics Account
Monitoring Campaigns with Google Analytics Reports
Setting Goals with Google Analytics
Analysing and Recording Google Analytics Data
Using Google Analytics 4
Digital Marketing Strategy
Underneath your digital activity, you need solid objectives. This module helps you to build a clear vision of your strategy, and makes it actionable with budget, channel and media plans, KPIs and more.
Digital Strategy Fundamentals
Setting Strategy Objectives and KPIs
Digital Strategy Research
Developing a Creative Strategy
Executing a Digital Marketing Strategy
Communicating a Digital Marketing Strategy
Forecasting performance
What our DMI students say
Not Yet Decided? Take a Test
Can you rate your digital marketing skills?
This Digital Diagnostic will help you find out just how strong your skills are.