Professional Diploma in Digital Marketing
Becoming a Certified Digital Marketing Professional. The Professional Diploma in Digital Marketing will provide you with a strong foundation in the core concepts of digital marketing. It will give you an in-depth understanding of how to effectively strategize and implement powerful digital marketing campaigns that convert. From social media marketing to search marketing, you'll learn everything you need to excel at your digital marketing career. Upon successful completion of the Professional Diploma in Digital Marketing, you will become a Certified Digital Marketing Professional.
Marketing Professional
Business Owner
Career Changer
Graduate
94.5%
of graduates employed
73.5%
are employed in Digital Marketing roles
56%
are earning more than $52k
Can you rate your digital marketing skills?
This Digital Diagnostic will help you find out just how strong your skills are.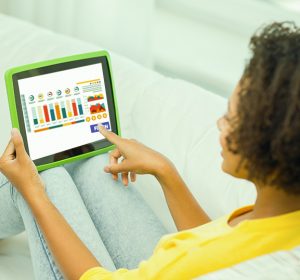 Pay Per Click
Learn about he key concepts of digital marketing and how it differs from traditional marketing, as well as how these two practices can be implemented to compliment each other.
Module Description
The Pay Per Click (PPC) module helps you understand how to create, run and measure cost-effective search advertising campaigns for your business. Learn how to create advanced keyword research that matches your consumers' intent and discover how to budget effectively. Subjects include PPC Concepts, Google PPC, Display Networks, Ad Copy, Landing Pages, Conversion Tracking, Bidding and more.
Search Engine Optimization
Introduction to a range of specialist tools, on-site and off-site optimization techniques, as well as keyword research practices and link building tactics.
Module Description
The Search Engine Optimization (SEO) module teaches you the most effective techniques to help your website rank in the top results of the most popular search engines, including Google. Learn how to create, measure and carry out a powerful SEO strategy for your business. Subjects include SEO, Web Analytics, PPC, Email Marketing, Social Media Marketing and more.

Email Marketing
Design, create and implement email marketing campaigns. Learn how to write compelling copy, split test design templates and test campaigns to guarantee optimal open and click through rates.
Module Description
The Email Marketing module enables you to create effective email marketing campaigns that help nurture your existing customers and prospects. Learn how to create subject lines that get opened and master how to create copy that appeals to your target audience. Discover the best tools and platforms to help you design, create and test your campaigns and choose the perfect time for sending emails.

Digital Display Marketing
Learn how to create and run effective display ads, and develop an understanding of the available ad formats, their relevance to specific target audiences and how to research, leverage and optimize your campaign.
Module Description
The Digital Display Advertising module gives you the skills needed to create magnetic display campaigns. Master the key concepts of digital display advertising and learn how to plan, create and optimize clickable ad campaigns your customers get, love and respond to. Subjects include Ad Formats and Features, Targeting & Tracking your Campaign, Creative Formats, Campaign Budget and more.

Social Media Marketing
Learn how to effectively engage with and acquire customers across a diverse range of platforms, identify the suitability of different platforms and develop and implement a comprehensive strategy.
Module Description
The social media marketing module consists of two parts. Part one shows you how to grow a social media following. You'll learn how to excite and engage customers on Facebook, LinkedIn, YouTube and Google+. Part two teaches you how to implement social advertising features and social listening techniques to help you foster relationships with customers. You'll also discover how to create a winning social media strategy.

Strategy and Planning
Adopt a structured approach that brings together all digital strands and culminates in a comprehensive coherent digital marketing plan – set budgets, allocate resources and select appropriate channels.
Module Description
The Strategy & Planning module enables you to create an optimized, engaging and customer-pleasing digital marketing plan that ties together the core modules you have mastered throughout the programme. You'll discover how to create a situation analysis, define your target audience, select measurable objectives, plan your campaign, set the appropriate budget and measure your campaign effectively.
Analytics
Effectively monitor and optimize your digital marketing strategy and develop an understanding of key analytics platforms and metrics that can help you to measure its effectiveness.
Module Description
The Analytics module helps you track, monitor and optimize your digital marketing campaigns effectively to ensure your Digital Marketing activities are fully optimized. Discover how to create an effective online reporting structure for any business. Learn how to set up your Google Analytics account, apply analytics tracking to your website and explore analytical insights like audience location, demographics and device usage.