In Kenya, digital marketing started as a trend. When it did only a few of digital experts existed they were in IT. But then, it stopped being a trend and became a necessity.
Organizations now need to stay relevant in the digital space. With that, more marketing professionals are taking it seriously and are increasingly taking courses in digital marketing.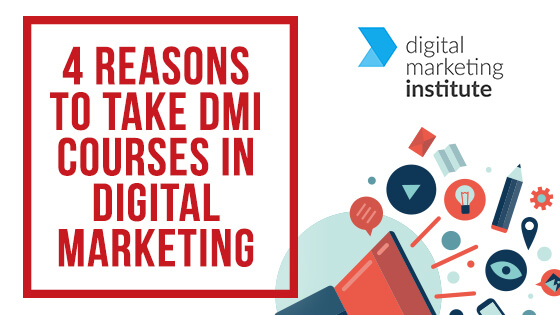 For Kenya, courses in digital marketing accredited by the digital marketing institute are the best. Here's why:
Intensive
Digital marketing is all about hands on experience therefore courses in digital marketing need to mirror this. Courses accredited by the Digital Marketing Institute are very intensive. The course structure is designed in such a way that theory goes hand in hand with practical work. There are 10 digital marketing related modules. The entire course duration ensures that the student receives personal interaction with the tutor and the digital marketing environment as well.
Up to date
Digital marketing is a dynamic field. Social media sites and google are constantly working to improve user experience. With this, processes in digital marketing change. This means courses in digital marketing cannot maintain the same syllabus. The DMI course is tailored in such a way that it is constantly updated meaning at any given point in time you learn the current trends.
Short
Courses in digital marketing do not need to take years. Being comprehensive, the course by DMI only last six weeks. This allows you to leave equipped to tackle all matters digital marketing.  The course material further allows you to make reference whenever in need with step by step tutorials.
Globally recognized
The DMI digital marketing course is globally recognized. It is one of the most widely taught courses in digital marketing with a number of global companies like Coca Cola taking it up for their staff.
In Kenya, the DMI course is offered at Simon Page. Where we can tailor it to suit organizational needs and bulk training of staff. Why not check it out and register for a class?