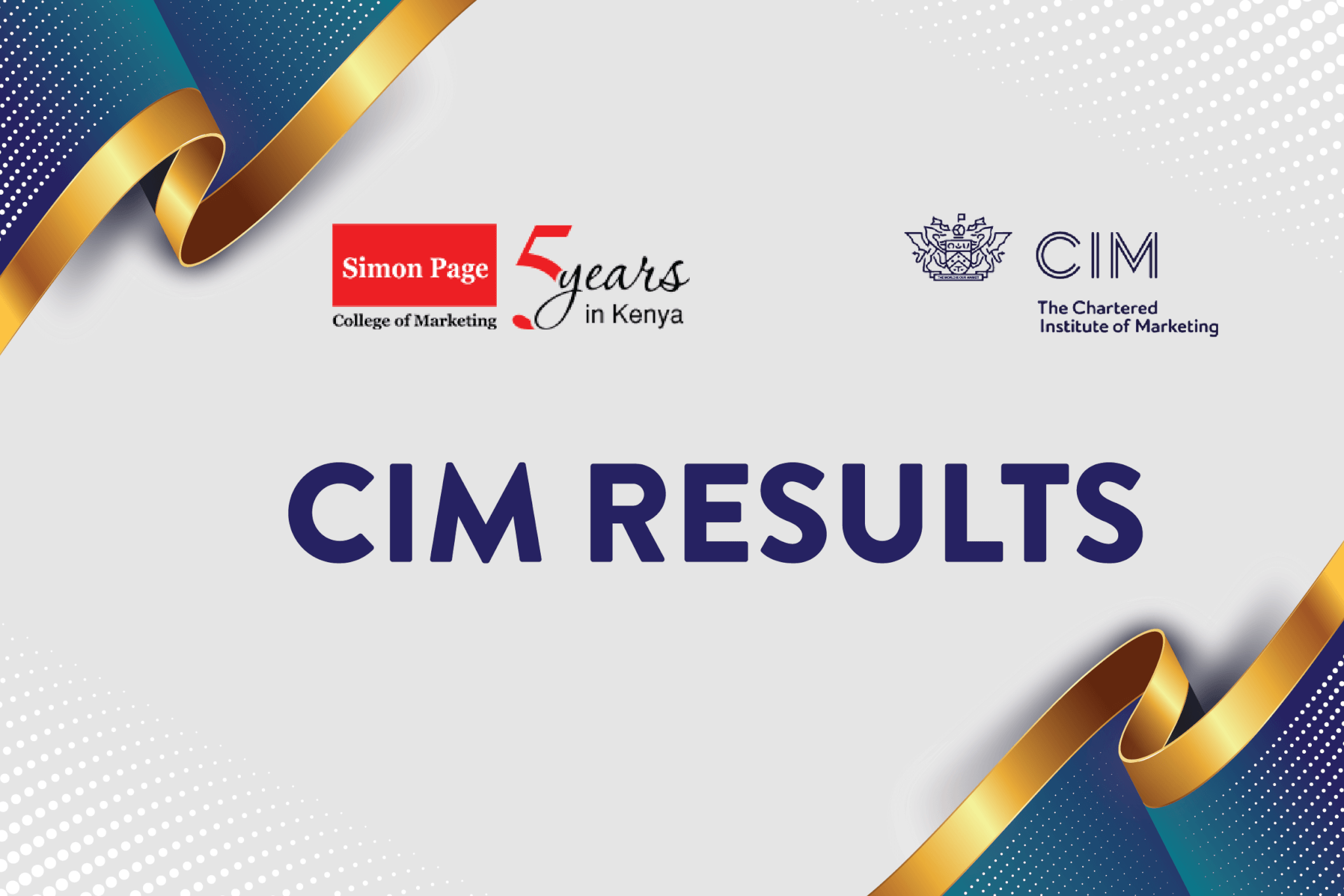 16 Apr

Simon Page Receives Commendations from CIM for Excellent Results

Simon Page College of Marketing has received CIM commendations yet again for excellent results in the December 2020 Cohort! Have you been looking for ways to take your career to the next level? Do you feel you could be in a better position career wise than you are right now?

Everybody wants to scale up the career ladder and succeed at it. However, you could be in a  role but there are barriers stopping you from progressing to the next level. There is there something stopping you from getting that promotion you have been eyeing. Have you figured out what is stopping you?

Do you have experience in marketing but with no credentials to back your CV up? Maybe you are stuck in an industry, or specific roles that do not align with your goals? Are you investing in your education but the marketability of the course is weak?

Now imagine widening your knowledge, skills and confidence. Picture yourself as a globally recognized industry professional. Can you imagine what having transferrable skills could do your CV and your career. Imagine leading with confidence and influencing all the people around you. You could start your journey to becoming a better marketer and strategist. This is where Simon Page College of Marketing comes in. The college offers globally recognized professional courses, and you are guaranteed excellent results.

The college has continued to excel in CIM professional courses since its inception in 2016 and has received several CIM commendations. The recently released the results of the CIM Exams for the December 2020 submission diet are a great testament to that. Simon Page has continued to prove why they should be your preferred study centre for the CIM qualification.

Here are reasons why you should be signing up to study at Simon Page College of Marketing;
Qualified Industry Professionals as Tutors
The tutors at Simon Page College of Marketing-Kenya are focused on making the learning experience more practical and enjoyable for the students. They are qualified industry professionals in various fields and therefore, students are guaranteed the best results by being taught by the best.
Practical Classes
Students at the college are taught how to build strategic roadmaps to meet and surpass customers' and organization needs. The classes are set in such a way that the students are able to juggle between their careers and classes.
As a result of having flexible study options, the students are able to fit classes into their busy schedules. This way, they still have a good balance of both professional and academic lives, and scale up their career ladder.
Congratulations!
The Faculty and entire Simon Page College of Marketing team would like to congratulate all the students who recently completed their CIM qualifications in December 2020 and appreciate them for making Simon Page the best CIM provider across the East and Southern Africa region for yet another year.
To find out how we can help you achieve success in your CIM qualifications, email us at progress@simonpage.ac.ke