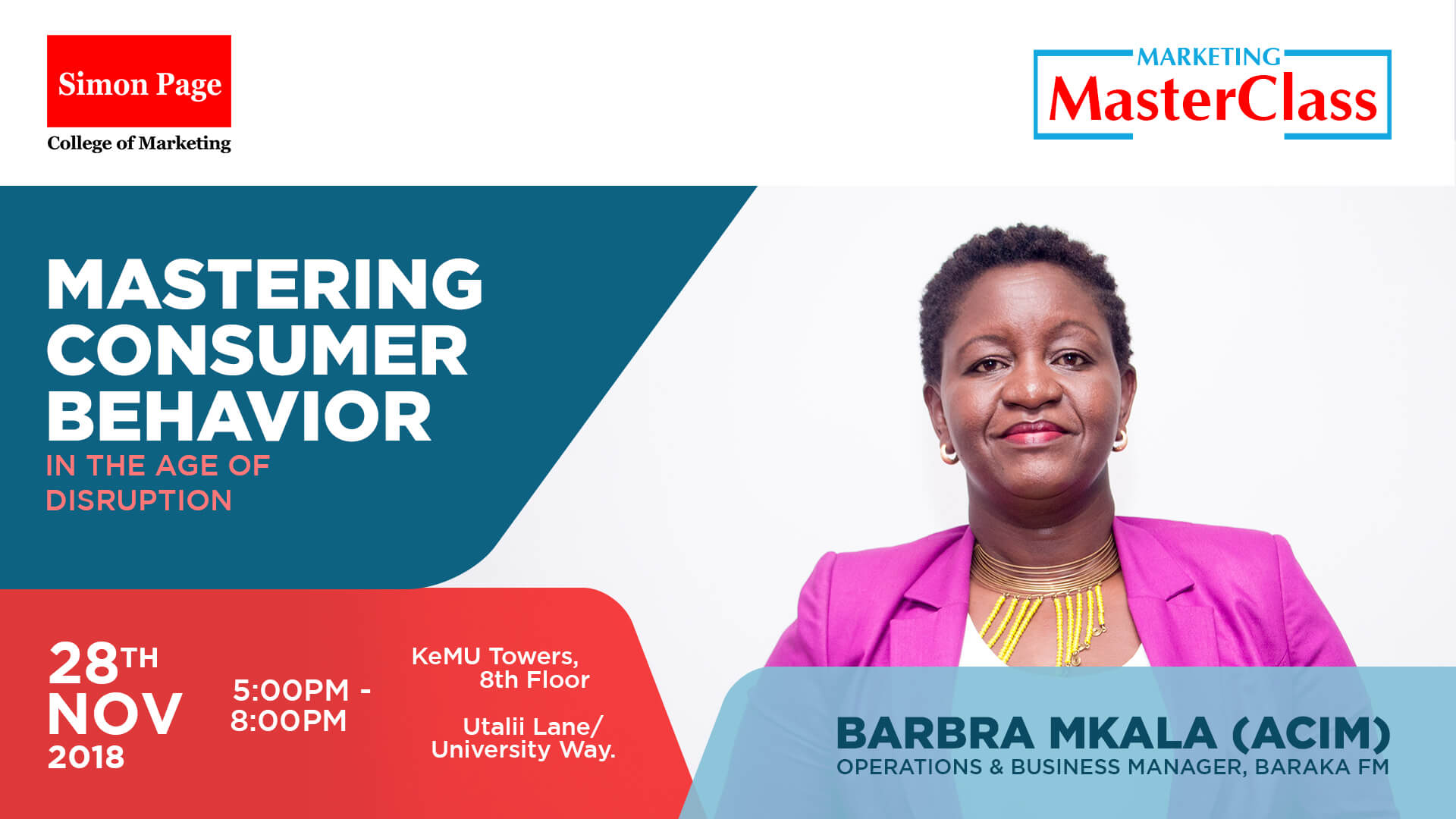 23 Nov

Mastering Consumer Behavior in the age of Disruption

Disruption is more than just a buzzword for modernity or new age. To me it's best defined by Warren Buffet in his quote below.

"Should you find yourself in a chronically leaking boat, energy devoted to changing vessels is likely to be more productive than energy devoted to patching leaks." Warren Buffet.

It's the leakages in customer management that companies like Uber, Airbnb and M- Pesa leveraged upon to solve the customer's pain points.  The age of disruption is simply the "age of the consumer ". Consumers today are exposed to about 10,000 brand messages per day. More than marketing and advertising, disruption means new business models, product offerings and disruptive communication messages.

The key strategy in disruptive marketing, is to understand what you want to disrupt.

As a media practitioner, the invention of the World Wide Web in 1989 signaled the starting point for a revolution in our industry. The world has been reduced to the size of a keyboard by social media. Media giants like Chicago's, 'Independent Daily' announced the end its print publication to become an online-only news source. At its peak, The Independent sold over 400,000 daily copies and by 2015 that figure has fallen to about 40,000 copies. In the new media epoch, digital media platforms are using algorithms to feed us with news content as bloggers take over journalism. That is disruption and every industry has its own story.

Digital disruption within the business community has seen the birth of terms like "uberization" yielding champions and victims. Consumer behavior has evolved as advancements in technology change stimulants in the buyer's journey. Right from awareness to retention customers desire novelty and businesses have to keep up. Digital disruption has provided more ways to reach target audiences. From gamification to cloud computing, a wheel of disruption is indeed on our face.

Join us on the 28th November at Simon Page College, as we unpack this topic.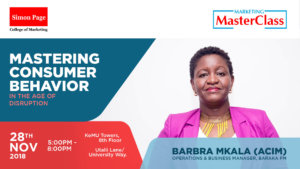 Barbra Mkala is the Business and Operations Manager at Baraka FM and a Corporate Trainer.